JACOBUS BARBIREAU | Mass•Motets | beauty farm
AHe was held in high esteem during his lifetime, but today he is generally long forgotten and known only to a handful of specialists: Jacobus Barbireau, composer, singer and Zangmeester at Antwerp Cathedral, whom Emperor Maximilian I apparently also entrusted with diplomatic missions. Died in 1491 at the age of only about 35, Barbireau was one of the most important creators of polyphony in the autumn of the Middle Ages. Only a few of his compositions have survived the centuries.
In its anthology of sacred music by Barbireau, "beauty farm" also presents the Missa Faulx perverse as a WOLD PREMIERE RECORDING, which has been preserved in a magnificent manuscript in the Austrian National Library. With its low register, the Missa documents the quality of the singers of the famous Burgundian court chapel on the threshold of modern times.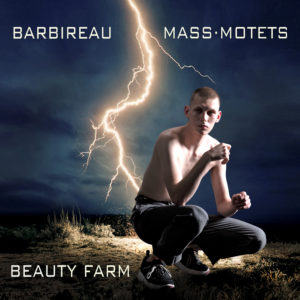 artist
JACOBUS BARBIREAU | Mass•Motets | beauty farm

---
beauty farm
---
fb 2388771
1 CD
UPC 4260307437718
---
released in April 2023
tracks
JACOBUS BARBIREAU
---
[1] Kyrie paschale
[2] Osculetur me
[3] Missa Faulx perverse: I. Kyrie
[4] Missa Faulx perverse: II. Gloria
[5] Missa Faulx perverse: III. Credo
[6] Missa Faulx perverse: IV. Sanctus
[7] Missa Faulx perverse: V. Agnus Dei
---
contact | beauty farm
office[at]frabernardo.com