BACH – Deller – Leonhardt | MVSICÆ ANTIQVÆ EPHEMERIS
In THE EARLY MUSIC LOG fra bernardo presents milestones in the interpretation of music from earlier centuries.
In 1954, music history was written in Vienna. Behind the high altar of the Franciscan Church, a crowd of young musicians gathered in front of the city's oldest organ with harpsichordist and organist Gustav Leonhardt to record sacred music by Johann Sebastian Bach with countertenor Alfred Deller. According to Leonhardt's revolutionary idea and research, it was not to be an orchestra accompanying the singing star, but a new ensemble with soloists. So the Leonhardt Baroque Ensemble brought together young committed musician friends who played on period instruments. Today, the list of performers reads like a Who's Who of early music: Gustav Leonhardt played the historic Wöckherl organ, Nikolaus Harnoncourt the cello, Eduard Melkus and Marie Leonhardt violins and Harnoncourt's later wife Alice Hoffelner viola.
This exemplary recording is complemented by the premiere recording of the 4th Brandenburg Concerto on period instruments conducted by Josef Mertin, the doyen of early music in Vienna from the Bach year 1950.
---
BACH – Deller – Leonhardt | MVSICÆ ANTIQVÆ EPHEMERIS
Im LOGBUCH DER ALTEN MUSIK präsentiert fra bernardo Meilensteine der Interpretation von Musik früherer Jahrhunderte.
1954 wurde in Wien Musikgeschichte geschrieben. Hinter dem Hochaltar der Franziskanerkirche versammelte der Cembalist und Organist Gustav Leonhardt vor der ältesten Orgel der Stadt eine Schaar junger Musiker, um mit dem Countertenor Alfred Deller geistliche Musik von Johann Sebastian Bach aufzunehmen. Nach der revolutionären Idee und den Forschungen Leonhardts sollte es kein Orchester sein, das den Gesangsstar begleitet, sondern ein solistisch besetztes neues Ensemble. So fanden sich im Leonhardt Baroque Ensemble engagierte Musikerfreunde, die auf Originalinstrumenten spielten. Heute liest sich die Liste der Interpreten wie ein Who's Who der Alten Musik: Gustav Leonhardt spielte die historische Wöckherl-Orgel, Nikolaus Harnoncourt das Cello, Eduard Melkus und Marie Leonhardt Violinen und Harnoncourts spätere Frau, Alice Hoffelner, Viola.
Ergänzt wird diese exemplarische Aufnahme durch die Ersteinspielung des 4. Brandenburgischen Konzerts auf historischen Instrumenten unter der Leitung von Josef Mertin, dem Doyen der Alten Musik in Wien aus dem Bach-Jahr 1950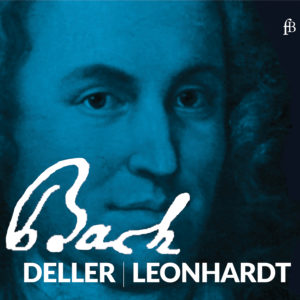 CREDITS
BACH – Deller – Leonhardt | MVSICÆ ANTIQVÆ EPHEMERIS
---
JOHANN SEBASTIAN BACH
«Vergnügte Ruh, beliebte Seelenlust», Cantata BWV 170
[1] Aria: Vergnügte Ruh, beliebte Seelenlust
[2] Recitativo: Die Welt, das Sündenhaus
[3] Aria: Wie jammern mich doch die verkehrten Herzen
[4] Recitative: Wer sollte sich demnach wohl hier zu leben wünschen
[5] Aria: Mir ekelt mehr zu leben
[6] Agnus Dei, from Mass in B minor BWV 232
«Widerstehe doch der Sunde», Cantata BWV 54
[7] Aria: Widerstehe doch der Sünde
[8] Recitativo: Die Art verruchter Sünden
[9] Aria: Wer Sünde thut, der ist vom Teufe
---
ALFRED DELLER countertenor

LEONHARDT BAROQUE ENSEMBLE
Michel Piguet baroque oboe | Eduard Melkus and Marie Leonhardt baroque violins
Kurt Theiner and Alice Hoffelner baroque violas
Nikolaus Harnoncourt baroque cello | Alfred Planiavsky baroque double-bass
GUSTAV LEONHARDT organ and director
---
EXTRA TRACKS
Brandenburg Concerto No.4 in G major, BWV 1049
[10] Allegro
[11] Andante
[12] Presto
---
ELISABETH SCHAEFTLEIN, JÜRG SCHAEFTLEIN recorder | EDITH STEINBAUER, EDUARD MELKUS, ALICE HOFFELNER violins | ALFRED ALTENBURGER viola | FRIEDA KRAUSE-LITSCHAUER cello | ALFRED PLANIAVSKY double-bass | BRUNO SEIDLHOFER harpsichord

JOSEF MERTIN director
---
fb 2307092
UPC 4260307430924
---
to be released in June 2023
Klicke hier, um Ihren eigenen Text einzufügen