In the Moment – The Colour of Leaves
The Colour of Leaves was formed in the small university town of Wageningen, Netherlands in 2014 by David Hallnäs on lead vocals, Anton Pijl on bass, Mario Beck on piano, Lukas Trebuch on guitar and 'Chema' Jose Maria Jimenez Gutierrez on percussion and drums. Firsts two songs were developed one late night between David and Mario and set a stage for the band to form around. The next day Anton and Lukas joined the project with 'Chema' joining the day after. In two nights, the band was formed. Everyone coming from different countries, bringing their own influences and ideas.
The name The Colour of Leaves comes from plant senescence or the cycle of life as clearly depicted by the changing colours of leaves through the seasons: the fall of leaves in winter and rebirth in spring. It represents how we are all on a journey, life, where everything is in a constant change and emphasizes the importance of finding yourself, feeling alive and take inspiration from the present moment. To strive for always doing what you love, but allow for it to take time. Seasons of life.
The band recorded the live album, In the moment, in an old Monastery in the surroundings of Vienna in 2015 through Fra Bernardo Recordings.

---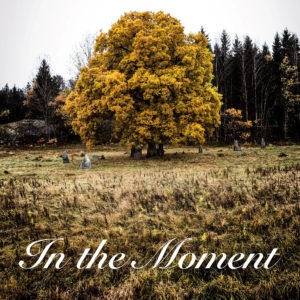 artist
In the Moment – The Colour of Leaves – live album

---
David Hallnäs
| vocals

Mario Beck
| piano, vocals

Lukas Trebuch
| guitar, vocals

Anton Pijl
| bass, vocals

Chema Guitarrez
| drums, percussion, vocals
---
fb 1912222
1 CD
total time c 57:30 min.
EAN 4260307432126
---
to be released in summer 2020
tracks
---
The Globe
•
Keep it for the Longrun

•

Strength

•

The Leaves are Falling

•

Backtracks

•

Pauze

•

Hold the Searchlight

•

Almost Home

•

Recollection

•

We Wanted Something More

•

The Road
---