ex g – Tizian Naef
---
Virtuoso clavier music from the German lands is presented by the young Swiss Tizian Naef on his debut album. Virtuoso music by Dietrich Buxtehude, Georg Böhm and Georg Muffat has been recorded by Titian together with his self-made copy of a historical instrument.
Music that points the way to Johann Sebastian Bach. An album that convinces not only with deeply felt music but also with the "rich", singing sound of the harpsichord.
---
Virtuose Claviermusik aus den deutschen Landen präsentiert der junge Schweizer Tizian Naef auf seinem Debutalbum. Mit seiner selbstverfertigten Kopie eines historischen Instruments quasi zusammengewachsen, hat Tizian Musik von Dietrich Buxtehude, Georg Böhm und Georg Muffat eingespielt.
Claviermusik, die den Weg zu Johann Sebastian Bach weist. Ein Album, das neben tiefempfundener Musik auch durch den «runden», gesanglichen Klang des Cembalos überzeugt.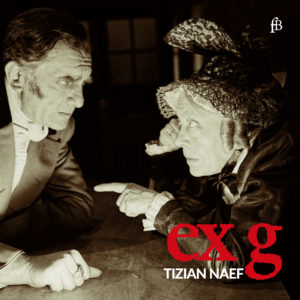 artist
ex 

 – Tizian Naef
---
fb 2272645



1 CD
EAN 4260307436452
---
released in March 2022
tracks
ex g – Tizian Naef

---
Dietrich Buxtehude | Aria and Variations in A minor, BuxWV 249
Georg Böhm | Suite in D minor
Dietrich Buxtehude | Prelude in G minor, BuxWV 163
Georg Böhm | Suite in C minor
Dietrich Buxtehude | Suite in D minor, BuxWV 233
Georg Muffat | Apparatus Musico-Organisticus: 14. Passacaglia in G minor