GOMBERT – Masses & Motets – the sound and the fury
Nicolas Gombert is indisputably one of the most important composers of the Renaissance. Compared to this, recordings of his works are rare.
«The sound and the fury» invites on a representative journey of discovery with sacred music that was once «state of the art» at the court of Charles V.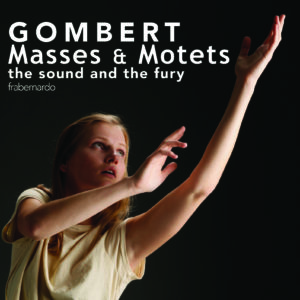 artist
GOMBERT – Masses & Motets – the sound and the fury

---
the sound and the fury
---
fb 2105259
digital album
EAN 4260307432591
total time c. 03:44:00
---
to be released in May 2021
tracks
GOMBERT – Masses & Motets – the sound and the fury
Nicolas Gombert   (c. 1495 – c. 1560)
---
Missa «Quam pulchra es» a 6
Ave Maria a 5
Salve Regina a 4
Sancta Maria a 4
Da pacem a 5
Inviolata a 5
Missa «Sur tous regretz» a 5
Si ignoras te
Homo erat in Jerusalem
Sancta Maria
Ave salus mundi
Emendemus
Ne reminiscaris Domine
Salvator mundi
Hortus conclusus a 5
Super flumina Babylonis a 4
Ergo ne vitae a 4
O adorandum sacramentum a 5
O crux splendidior a 6
Oculi omnium in te sperantium a 6
Si bona suscepimus a 6
Tribulatio cordis mei a 5
Sancta et immaculata a 4
Peccata mea sicut sagittae a 6
Stabat autem Petrus a 5
Ave mater matris Dei a 5
---